My Team
When you became my client, you placed your trust in me to help make your vision a reality. I honor that trust with the help of my expert support staff. Together, we make a strong commitment to customer service.
If at any time you have a question, concern or need, please let us know.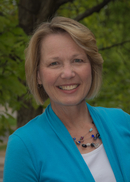 Susan M Lay
Sue has worked with Mike since September 2007.  She holds both her insurance and Series 6 securities licenses and brings to her role additional professional experience working for NM in the general agency for 3 years and more than 13 years of bank branch management, customer service and marketing.
Sue focuses on providing a professional and responsive experience for both current clients and those who are new to our practice. She serves as the liaison between the client and underwriting; coordinates new accounts and follow up transactions with our investment operations area; manages the work flow for our team and is the point person for client follow up service work. 
Sue is married to Kevin and they have four independent adult children living in four different states.  The nest is empty, and life is good.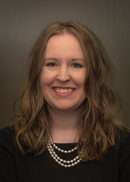 Jessica J Bach
Administrative Assistant
Office 651-905-6488

Jessica joined Michael Hoffman's team in December of 2015 as an Associate Wealth Management Advisor.  Previously, she worked for a financial planning firm in Texas before joining Northwestern Mutual in November of 2013. In that role, Jessica handled all aspects of investments, insurance, applications, and client service work.
On Michael's team, Jessica gathers statements and client information to prepare a financial planning analysis for clients.  The plans analyze retirement planning, estate planning, life, disability, and long-term care insurance scenarios, and education funding.  Jessica also prepares the resulting insurance and investment recommendations and proposals and assists with portfolio management and fund research.
Jessica has a Bachelor of Arts degree in History and a Masters of American Studies from the University of Dallas.  She holds her Series 7 and Series 66 securities licenses and is also licensed in life, disability, and long-term care insurance.  Outside of the office, she enjoys spending time with her husband and children.
Linette Ramsay
Linette joined Michael's team in 2014.  Working part time Linette assists the team with client scheduling, marketing projects, and office administration.
Linette is married to Robb and they have two daughters, Sarah and Emily.  In her free time, Linette enjoys tennis, pickleball, watching her girls in all their activities, and traveling with her friends and family.